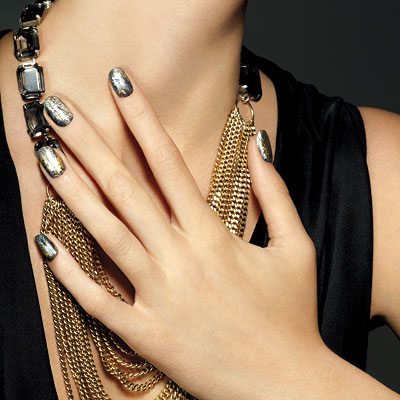 Mixed Metals Manicure
A smattering of gold and silver over gunmetal is equal parts grit and glamour. And getting the look is much easier than you think—trust us!
Get the Look
STEP 1
Lacquer nails with two coats of gunmetal (at left:
CND Enamel in Hyde in the Dark
). Allow at least five minutes for the polish to dry.
STEP 2
Sweep nail adhesive (at left:
Kami Nail Foil adhesive
) over the polish. It will change from white to clear matte when dry.
STEP 3
Place a strip of gold foil—shiny side facing down—(at left:
Kami Metallic gold and silver foil
) over your nail, tap three to four times with your fingertip to deposit the pigment, then peel off. Repeat with the silver foil.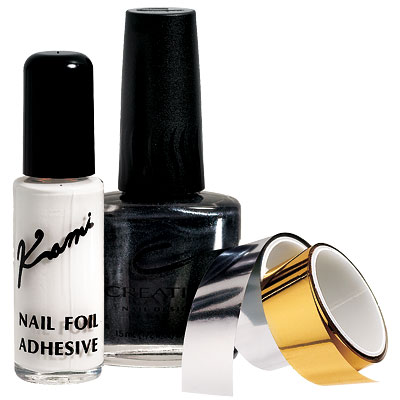 Digg It!
Add to del.icio.us
Stumble This
Fall's Must Have Manicures #3