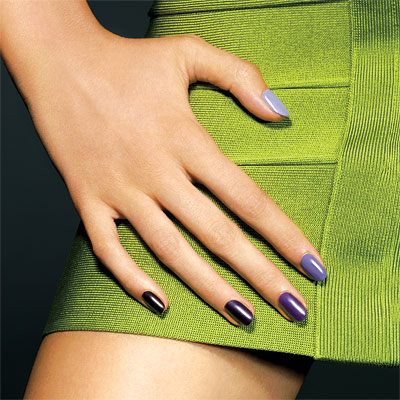 Ombre Manicure
Subtle shade-shifting gives hands a cool and pretty effect. The best part? All you need are two shades to create your own custom ombre sensation.
Get the Look
STEP 1
Gather your materials: a deep purple polish (try
OPI nail lacquer in Give Me Moor
), a creamy white polish (like
OPI nail lacquer in Alpine Snow
), five clean pots (or disposable plates), and toothpicks to mix.
STEP 2
Pour out four dime-size blobs of the dark purple, and add small increments of white to each one, creating a gradation of hues.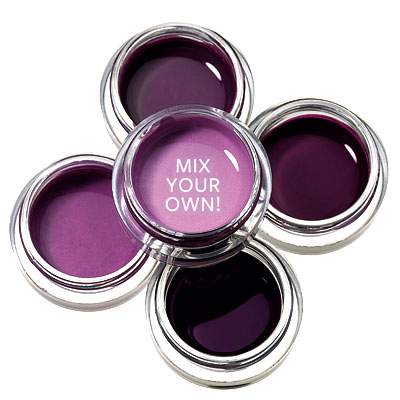 STEP 3
Beginning with the original shade on your pinkie, paint each nail a different color.
Digg It!
Add to del.icio.us
Stumble This
Fall's Must Have Manicures #2