Amanda Seyfried flashes some serious stare on the
February cover of W Korea.
In this new shoot from David Slijper, Amanda, who's
playing porn star Linda Lovelace
in an upcoming film, looks gorge in one of those ethereal Louis Vuitton spring 2012 dresses.
But it's her big blue eyes, made up to pop in some gold shadow, that we can't get away from. Is she seeing into our soul?? Also, we wonder how Amanda feels about having the entire world looking up her nostrils.
This high fashion-y cover is starkly different from Amanda's other spring cover, on March's
Glamour
, where she
poses in jeans and a crop top with a hair dryer.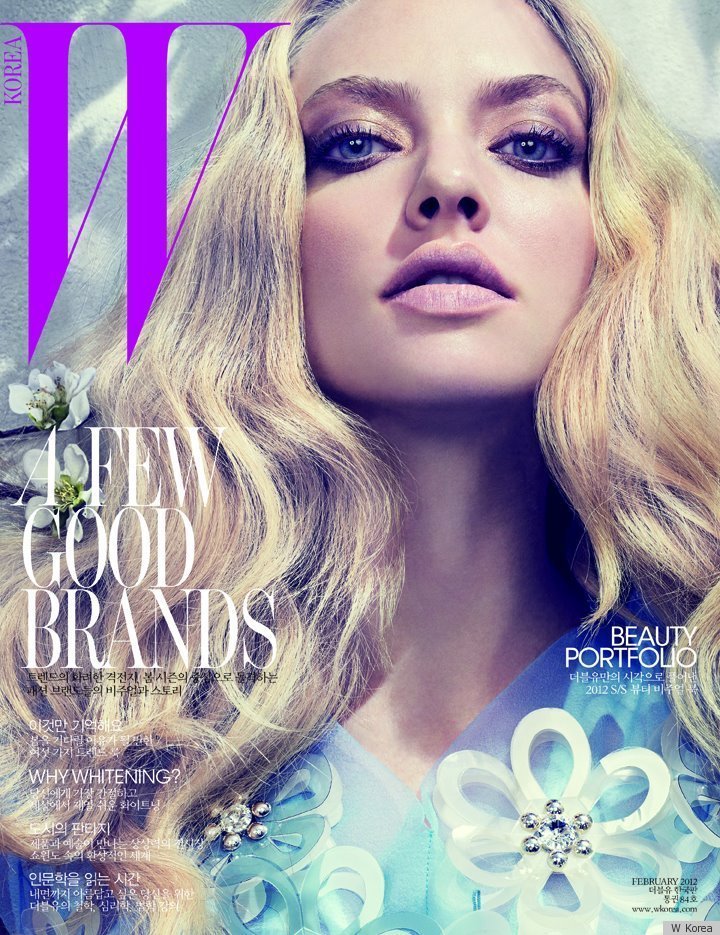 Khush Singh - Celebrity & Indian Bridal Makeup Artist
...Born with a Brush in her hand...
Digg It!
Add to del.icio.us
Stumble This
Seyfried 'W Korea' Cover