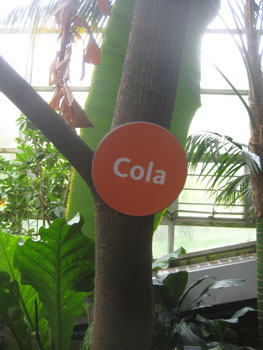 When it comes to colas, I'm a Coke kind of gal. What about you? Kola nuts, which are seeds that come from a tropical African tree, are often chewed for their hunger-quelling properties. High in caffeine, kola nuts were, and often still are, used in making soft drinks — hence the name cola.
As far as their uses in beauty, you'll often find kola nut in products for firming, boosting, energizing, and stimulating the skin, like: Prescriptives Comfort Cream Soothing Relief For Sensitive Skin ($39.50), Clinique Deep Cleansing Emergency Mask ($19.50), and Elemental Herbology SOS Circulation Serum.
Source: Flickr User nickjohnson
---
Digg It!
Add to del.icio.us
Stumble This
Ingredients: Kola Nut