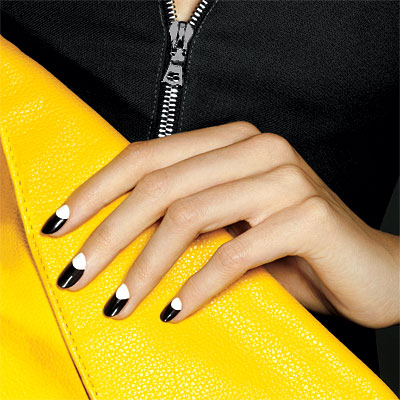 Moon Manicure
The original "moon manicure" first showed up on screen stars back in the '20s. In graphic black-and-white, the two-tone paint job is bolder than ever.
Get the Look
STEP 1
Apply one coat of opaque white (at left:
Sally Hansen Insta-Dri Nail color in Whirlwind White
) over the entire nail and wait for the polish to dry completely.
STEP 2
Using a semicircular French-manicure stencil sticker (at left:
Orly French Manicure Tip Guides
), block off the bottom third of your nail.
STEP 3
Paint two coats of black (at left:
Essie nail polish in Licorice
) from the stencil to the tip of the nail. Once it dries, peel off the sticker and finish with a shine-enhancing top coat over the entire nail.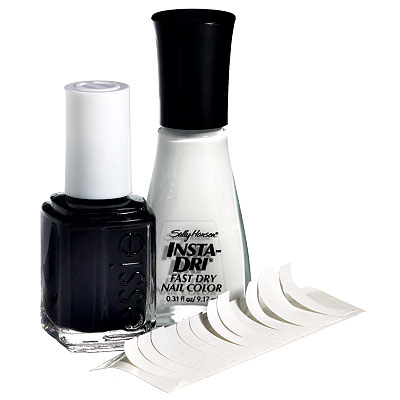 Digg It!
Add to del.icio.us
Stumble This
Fall's Must Have Manicures #1