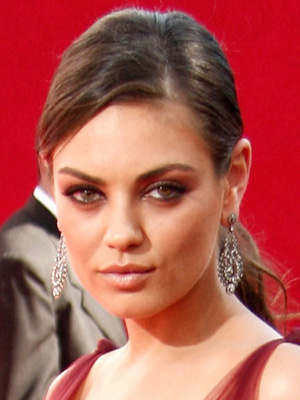 Mila Kunis usually looks like the girl next door, but tonight she had a serious case of sexyface. The waterlined eyes, h
er eyelids were traced with gold and bronze shadows and her cheeks carried a soft peach hue,
and nude lip are classic sexpot, but instead of the bedhead you'd expect with this kind of look, she substituted an elegant, deeply side-parted ponytail.
Digg It!
Add to del.icio.us
Stumble This
2009 Emmy Awards: Mila Kunis